Haus Kallenberg welcomes you
Dream in a special ambience
The entrances
From our private parking spaces you can reach the hotel area and the separate entrance of your holiday apartment via the small, curved driveway.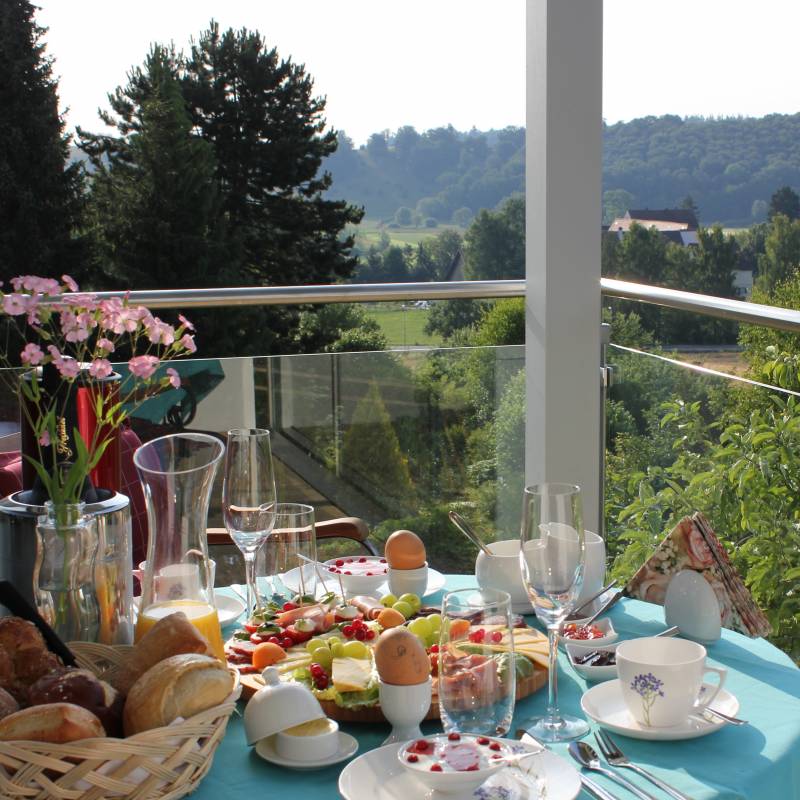 The balconies
Ground floor and yet bel étage, the Key to the Sky Room and the holiday apartment with their large, covered balconies invite you to sunbathe and spend long evenings. Enjoy the wonderful view of the Eselsburger valley.
The terraces
Warmth, peace and comfort - the terraces of the rose, poppy and turquoise rooms pamper you with their south-facing slope and the view of the Mediterranean rose garden.
The rooms
Weddings, birthdays, short breaks and business trips - you are sure to find the right room for your stay with us.
The bathtubs
A freestanding bathtub, a bit of luxury on vacation. Our dream rooms on the garden level offer you chic designer bathtubs. Enjoy your relaxing bath with a view of the rose garden.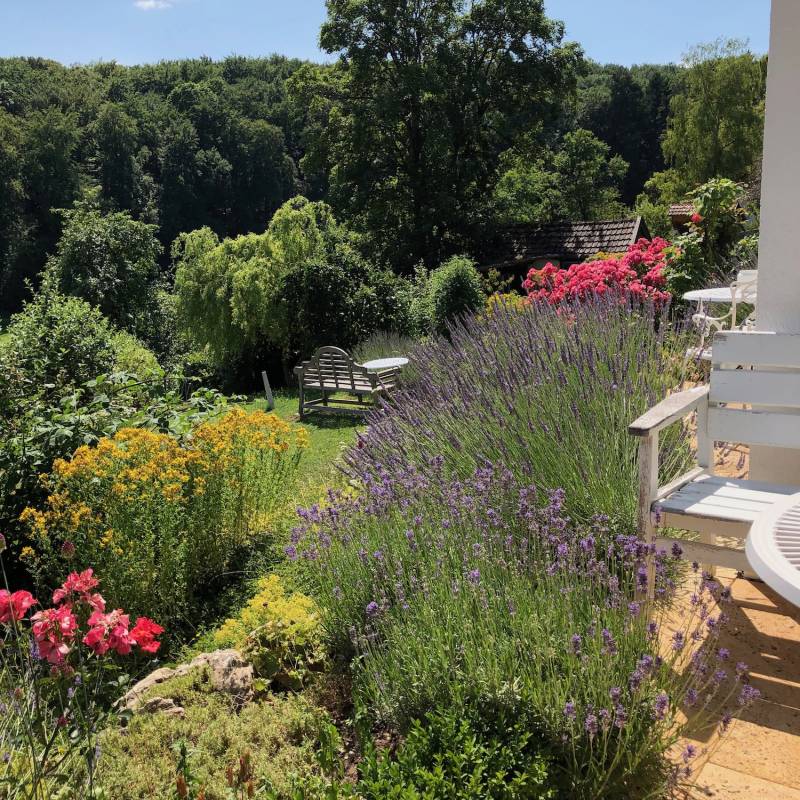 The garden
Our English garden with its hillside location has a special flair. Discover the cozy seats under the old fruit trees by the pond and watch birds and animals in healthy nature.
The quality promise
Haus Kallenberg is one of the AlbCard hosts.
Before you start your journey, you will want to know what your accommodation has to offer. With your booking you will receive the entry key to the entire Swabian Alb region.
Advantages for planning your vacation with the AlbCard are:
FREE admission & experiences to over 150 top sights and free travel on local public transport.